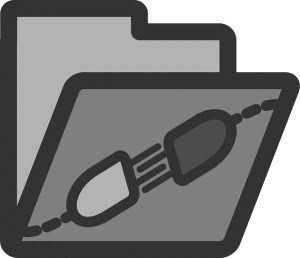 Here are a list of plugins and extensions we found are used by SEO experts — and they're all free.
This plugin's perfect for those who deal with content as it lets you measure the quality of texts you create for your website based on how search engines would evaluate it.
The tool shows you topics you should develop as well as those you'd better eliminate for search robots to understand the text is relevant to the specific queries. The plugin also suggests you a list of words you could add to improve your content. The best thing is that you don't need great SEO expertise to use it.
With this plugin, you can easily analyze your key SEO metrics. Moreover, the tool provides SEO audit, backlinks analysis, and other useful functions.
One of the factors why SEO professionals choose this tool is that you can get a comprehensive analysis of a SERP and even export its results. There's a bar appearing below each search result which provides you with key metrics such as traffic, Alexa rank, social media shares, etc.
This extension lets you find what a website you are visiting at the moment is built with. It's created to help developers, designers, and researchers to discover the technologies other pages are implementing and choose those they want to use for their sites. It tracks:
Widgets
Frameworks
Advertising
Publishing
Hosting
Analytics
Content Delivery Network
Document Standards
Experts also say it's great you can easily get global trends on using specific technologies.
It's an extension which helps you conduct SEO analysis of a page. Serpstat Plugin provides the most critical information on keywords, traffic, and page visibility. You can also get the report on the top 10 keywords for which your page ranks at the top of search results.
Serpstat SEO & Website Analysis Plugin has now three tabs: Page Analysis, On-page SEO parameters, and Domain Analysis. Here are the most crucial parameters you'll get with the plugin:
Domain's traffic.
Domain's visibility trend for a year.
The number of results on Google, Bing, and Baidu.
The number of images on Google Image Search.
Alexa Rank.
Page speed.
Site start date.
Meta tags.
The number of shares on social media networks (Facebook and Pinterest).
The plugin is free, but to use it, you need to create your Serpstat account, if you don't have one yet.
This incredibly popular plugin by Yoast helps experts with on-site SEO needs. The tool will let you:
Add meta keywords, title, and description to your posts.
Provide clear site navigation for crawlers and users.
Analyze your on-page SEO. You can check your content, descriptions, and keywords.
See what your snippets will look like.
Create SEO-friendly Facebook Open Graph.
This WordPress plugin has a very quick and easy-to-use interface.
This tool evaluates web content accessibility within Chrome and Firefox browsers. WAVE provides 100% secure and private accessibility reporting. The plugin checks password-protected, intranet, sensitive or dynamically generated web pages.
Spark Content Optimizer is a tool designed to help you develop your site's search experience. The plugin provides you with easy access to such a crucial data as:
Monthly traffic.
The performance of your site for all the keywords.
The technical audit which analyzes more than 40 hard-to-find issues.
Information on backlink authority.
It's a great tool for tracking redirect path. The tool analyzes HTTP Headers, rel-canonicals, robots.txt, link power, etc. You can use Link Redirect Trace extension to analyze your competitors, your on-page and off-page SEO, and other critical factors.
Here are the main tasks this plugin can help you cope with:
Identify and fix problems in your on-page/off-page SEO.
Analyze your competitors' links.
See the redirect chain and fix problems to make your load time faster.
After your site was redesigned or migrated, you can check your links.
Check links from affiliate and advertising networks.
This plugin is a perfect toolkit for digital analysts. This add-on lets you monitor, debug, get detailed data not having to switch between the page, the code, and the developer console.
With this tool, you can inspect the dataLayer in real time, insert code into the page, analyze GA hits, ignore hits to individual properties, etc.
The tool will help you switch quickly between user-agent strings. If you want to test how your page responds to different browsers, this plugin will let you do it. Due to User-Agent Switcher, you can browse with predefined user-agents or add your own ones.
This extension provides quick access to the most important SEO stats. The tool will show you:
Traffic stats. Graphs from Alexa Rank, Quantcast Rank, Compete Rank.
Information on your backlinks.
Cached pages.
Indexed pages. You'll see the number of pages indexed in Google, Bing, Yahoo, Baidu, Yandex, etc.
Geolocation information, such as country, city, and IP address.
The shares on social websites.
Meta information, such as title, meta keywords, description, canonical tags, internal links, external links, and more.
This plugin will be handy for those who move their WordPress website to another domain and need to update internal links and references to pages. The plugin helps you fix the problem and change old links on your website. Experts say it's great that you can find and replace any URL in your WordPress database without having to use phpMyAdmin directly.
With Velvet Blues Plugin, you can:
Update links which are embedded in excerpts, content, or custom fields.
Choose whether you want to update links for attachments or not.
View the number of items updated.
Install it only when you need to fix something and then uninstall it. The plugin treats everything it finds.
Experts consider this plugin to be one of the best caching tools. Using WP Rocket to cache pages, your page load time decreases, and indexing improves. Moreover, the tool lets users reduce the weight of HTML, CSS, and JavaScript files.
With WP Rocket, you can optimize your images, so that they'll get loaded only when visitors scroll down the page. Such an action contributes to improving page speed.
This tool will be useful for those who want to get rich snippets for their web pages. The plugin is created to help you make your page stand out in Google, Bing, and Yahoo search results.
All In One Schema.org Rich Snippets supports most content types released by Schema.org. Here are eight different content types for which you can add schema:
Review
Event
People
Product
Recipe
Software Application
Video
Articles
This free plugin helps to accelerate page loading time, improve your SEO, and protect against DDoS attacks.
Cloudflare plugin adds value for SMEs/Medium sized businesses, making it very easy to setup CDNs, DDoS Protection, and allow them to utilize edge SEO technologies like service workers.
This extension lets you find out what runs any website. You, ll get all the technologies used on websites you visit:
CMS
WordPress plugins
Themes
Analytics tools
Frameworks
Moreover, you can even get notified when websites start using new tools and services if you follow them.
There are both free and paid access available for this plugin. The tool underlines your grammar, spelling, or punctuation errors for you to correct them. It also suggests you synonyms for overused words and gives you tips on how you can improve your texts. To get the most out of this plugin, you'd better use a paid version, as it'll get you access to the most critical issues.