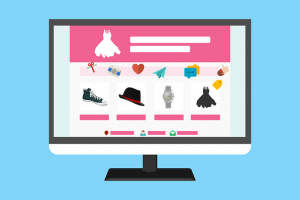 You need to have convincing yet realistic strategies to help you retain and acquire customers. Luckily WordPress has many opportunities to do this plugin-wise.
'Customer acquisition' involves getting clients, keeping them, and growing your business.
Here are five we can recommend to you!
1. CREATE QUALITY CONTENT AND GIVE IT AWAY FOR FREE
Freebie give-aways to your target consumers are a great way to get them to purchase your product/service. Doing this, you earn a certain degree of credibility as a brand that cares for its buyers. Run a blog with intriguing, relevant content; do some email marketing (it remains the most effective way to get your content noticed).
2. SEEK REFERRALS and OFFER INCENTIVES
A person's more likely to invest in a product that's recommended by someone they know, rather than one they get to know through marketing or advertising channels. So if you can get your existing customer pool to recommend your business to their social circle, chances of generating new leads are naturally higher. Get them to write testimonials and/or reviews of your business; even ask for direct recommendations.
In return you could provide discounts or specials.
3. BE ATTENTIVE AND RESPONSIVE
Don't forget customer retention! Make sure you have good customer service available. Live chat can be great for this.
4. KNOW WHAT YOUR CUSTOMERS WANT
Being aware of your customers' needs and expectations is just as important, if not more than, letting them know who you are. Know their 'pain points' (problems they have that your product/service can solve). Do plenty of market research to find this out and much more.
5. SOCIAL MEDIA (OVER AND OVER)
Social media is the most potent tool at your disposal to attract a wide range of potential buyers to your website with a single message. Make sure to integrate it into your site as much as possible. Provide profile links and share links thereto on every page, if possible; also make sure to automate the posting process, where your WP posts are automatically published on Facebook and beyond as well.