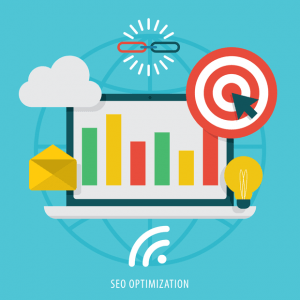 If you take your SEO – and users – seriously, you'll be working on a kick-ass site structure. But, setting up a decent site structure can be difficult. Maintaining a solid site structure when your site is growing, is even harder. It's easy to overlook something or make a mistake. In this post, I will share 5 common site structure mistakes people often make. Make sure to avoid all of these!
Don't know where to start improving your site's structure? Our brand new site structure training will help you! You can currently get the course for $129!
Get the Yoast Site structure training now »Only $149 $129 (ex VAT)
#1 Hiding your cornerstones
Your most important articles – your cornerstones – shouldn't be hidden away. Cornerstone articles are the articles that you're most proud of; that most clearly reflect the mission of your website. But some people forget to link to their most precious articles. That's not good: if an article receives no or few internal links, search engines will find it less easily (as search engines follow links). Google will regard articles with few internal links as less important, and rank them accordingly.
Solution: link to your cornerstones
Ideally, you should be able to navigate to your cornerstone articles in one or two clicks from the homepage. Make sure they're visible for your visitors, so people can easily find them.
Most importantly, link to those cornerstone articles. Don't forget to mention them in your other blog posts! Our internal linking tool can help you to remember your cornerstones at all times.
#2 No breadcrumbs
Breadcrumbs are important for both the user experience and the SEO of your website. And yet, some people do not use them. Breadcrumbs show how the current page fits into the structure of your site, which allows your users to easily navigate your site. Breadcrumbs also allow search engines to determine the structure of your site without difficulty.
Solution: add those breadcrumbs
No excuses here! Just add those breadcrumbs. Yoast SEO can help you do that!
#3 HUGE categories
Categories should be relatively similar in size. But, without noticing, people can sometimes write about one subject way more often than about another. As a result, one category can slowly grow much larger than other categories. When one category is significantly larger than other ones, your site becomes unbalanced. You'll have a hard time ranking with blog posts within a very large category.
Solution: split categories
If you've created a huge category, split it in two (or three). To keep categories from growing too large, check the size of your categories every now and then, especially if you write a lot of blog posts.
#4 Using too many tags
Don't create too many tags. Some people want to make tags very specific. But if every post receives yet another new unique tag, you're not adding structure, because posts don't become grouped or linked. So, that's pretty much useless.
Solution: use tags in moderation
Make sure that tags are used more than once or twice, and that tags group articles together that really belong together. You should also ensure that visitors can find the tags somewhere, preferably at the bottom of your article. Tags are useful for your visitors (and not just for Google) to read more about the same topic.
Read more: Using category and tag pages for SEO »
#5 Not visualizing your site structure
A final site structure mistake people make is forgetting to visualize their site's structure. Visitors want to be able to find stuff on your website with ease. The main categories of your blog should all have a place in the menu on your homepage. But don't create too many categories, or your menu will get cluttered. A menu should give a clear overview and reflect the structure of your site. Ideally, the menu helps visitors understand how your website is structured.
Solution: dive into UX
To create a good and clear overview of your site, you should dive into those aspects of User eXperience (UX) that could use improving on your site. Think about what your visitors are looking for and how you could help them to navigate through your website. You could, for instance, start with reading our blog posts aboutUser eXperience (UX).
Fix your site structure mistakes!
Site structure is an essential aspect of an SEO strategy. The structure of your website shows Google what articles and pages are most important. With your site's structure, you can influence which articles will rank highest in the search engines. So, it's important to do it right. Especially if you're adding a lot of content, the structure of your site could be changing quickly. Try to stay on top! And if your site's structure is starting to look good, you can check for other common SEO mistakes as well.
Did we forget a site structure mistake that you encounter often? Please share it with us in the comments!
Keep reading: Site structure: the ultimate guide »
The post Avoid these site structure mistakes! appeared first on Yoast.