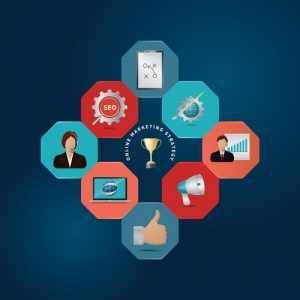 If you are a site owner, you know the importance of keeping up with the changes in online technology so that your site will maintain and improve its rank in Google. The many major Google algorithm updates that have been implemented by Google over the past few years have greatly affected the rankings and status of many websites.
WordPress is unique because it has its internal server, but you still need to get your site noticed with SEO and other techniques so that you will get new views and traffic while maintaining your current visitor base.
How do you maintain your rankings?
If you have a website on the WordPress platform, you need to know how to maintain your rankings and to use search engine optimization techniques to improve your rankings. The answer is an audit inventory.
Performing a site audit is a method of testing your site for discrepancies, technical mistakes, and other issues that might affect your rankings in the search engines. Jeanine Krzyzanowski, director of link building strategies, stated, "Conducting an audit is key for every business." (Rogeracuna.com)
Krzyzanowski believes that audits are essential because of the increasing level of sophistication of Google's algorithm updates and emerging technologies. By conducting a review of your search engine optimization techniques and language, you can troubleshoot problems and fix what is wrong before it starts to affect your search results.
What does Google want?
At the most basic level, Google still wants valuable, useful content, according to Google executives. We have seen this stated in many of their previous algorithm updates in which they stated that sound relevant content is the most important element of smart content marketing.
What should your audit look for?
When performing an audit of your optimization factors, you should focus on everything that the search engines might pick up as a potential problem. This can include the technical layout of your pages, your navigation, backlinks, general content, and social media connections, to name a few.
Think of an audit inventory as a type of x-ray of your page that can see through your web pages to the backlinks, framework, and keywords and analyze all of it to reveal what the potential obstacles are.
How to Conduct an Audit (Manually)
If you are a WP site owner and don't have a professional to conduct your site audit, you can do it yourself manually. Just make sure and include all of the following elements so that you will know what is amiss with your site so you can make the changes you need.
Page Content: Checking for Quality
Before you get into the technical aspects of your site that the search engines pick up, you'll want to check on the general quality of your site content. This includes checking the content of every page, not just your main page since Google crawls every single page on your site separately.
Look for content that has a clearly-defined focus. Weed out content that is too wordy or that does not follow grammatical or spelling rules. It doesn't have to be APA style or based on academic prose. But it should be free of any apparent errors that detract from the quality of your content. There should also be a clear sales funnel if you are presenting information about products and services and you should have a clear call-to-action that incites the visitor to action.
HTML and URLs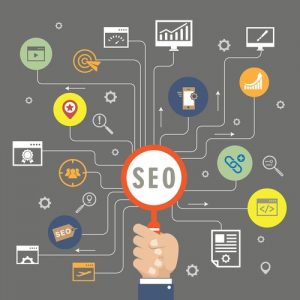 Once you have "audited" the content of your site, you will need to start looking at the more technical aspects. Check your HTML to make sure you have title tags, headings, and image tags that will be picked up by the search engines. If you are using visual search, you will need to make sure your image titles make good use of your keywords that you have used in other places within your site. This will increase your results in the searches and improve your SEO.
While you are working on the HTML aspect of your site, test for "bad links" or links that do not lead to relevant content. Google has strict standards on what they expect regarding backlinks, and this includes links that are relevant to your main site content.
Spend some time with your title tag to make sure it has a unique name with some of the keywords that you have used within your page. Your HTML title page is one of the main things Google picks up on during a search for your keywords. It tells the bots what your page is about.
Work on image optimization
When auditing your site, don't forget to pay attention to your images. Keep image file sizes at a minimum, keeping in mind the platform you are placing them on for best quality and to slow download times. You should also use static URLs to avoid confusion in rendering results.
Avoid Duplicate Content
Most site owners understand the importance of having original content. But don't forget that even small blocks of text within your site housing duplicate content can make it hard to rank your page. Also, you could get cited for copyright infringement if you are using content from other pages without permission.
The Need for Speed
During your DIY technical audit, you should also consider how long it takes your page to load. Slow page load time is one of the biggest factors in bounce rates of your main page. So you need to make sure your page is not so slow that it discourages visitors from spending time on your site. You can use Google's PageSpeed Tool to check your site's speed.
Checking your site on multiple devices
Don't forget to check your site load times, images, HTML behavior, and other factors on more than one type of device. Remember that you do not know where your customers are going to come from or what type of device they will be using. So it's a good idea to test it on both desktop and mobile devices, as well as different browsers to see how different visitors might engage with your site.
Crawlability
Remember that Google crawls and indexes every page in your website. You should utilize tools like Google Webmaster Tools to see how many pages are being currently indexed by Google.
Knowing your competitors
If you are going to get a leg up on your competition, you need to know what techniques they are using and how they are ranking, as well. You can use tools such as Majestic or SpyFu to get an idea of how they are doing in the rankings and which keywords they are using.
By the way, Majestic is a great tool to use for your site when performing the DIY audit of your website or to spy on your competitors, as well.
Usability and Design
The most important component of your DIY audit should be to focus on the degree of usability and design that your site possesses. This is sometimes referred to as "UX" meaning "the user experience." You need the overall user experience to be excellent because keeping your on-site visitors happy is the key to your success as a site owner.
Bringing it All Together
Go through our checklist of DIY audit components and check them off one at a time. By the time you get to the bottom of the list, you may be surprised at the results you get. In case you missed it, you can try out this automatic audit at the Majestic site to get an idea of how the bots are currently crawling your site. You'll learn a lot about how the search engines see your site, and this will give you an idea of how to improve upon it.
But to be thorough in your audit, try to do this manually at least once in awhile as this will allow you to dig down deep into the inner workings of your site and see what you need to focus on to improve things for the best UX and customer experience.
The Mobile-Friendly Test
Don't forget the mobile-friendly test when testing the optimization of your website. Whether your site is on WP or any other server, you need to make sure it is ready for mobile customers. Google has placed just as much importance on this factor as they have in creating high-quality content in recent algorithm updates.
Finally, use common sense and pretend to be the visitor to your site. Look for image issues, load times, and other factors. What do you honestly think of your page? How easy is it to find your site when you type in the keywords you've chosen to rank for? Answering these questions while performing regular audits for the search engines will guarantee that your rankings will improve over time and you'll be the winner in the end.