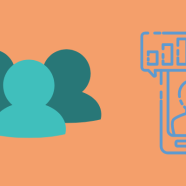 Author | Ravi Sharma – Founder and CEO of Webomaze Pty Ltd
Bio | Ravi is a digital entrepreneur who has a vision of helping businesses to increase their online presence through websites, mobile applications, and SEO. He is the Founder & CEO of Webomaze Pty Ltd, a one-stop digital agency based in Melbourne.
An optimized website attracts targeted traffic from potential buyers, resulting in increased leads and sales. However, optimizing your content entails much more than merely choosing the proper keywords. So let us discuss in detail what website optimization is, its importance, and essential website optimization strategies for search engines to see results.
Website Optimization
The process of systematically increasing the performance of your website to achieve your business objectives is known as website optimization (or Conversion Rate Optimization). Whether your goal is to generate more leads, sell more products, or reduce customer support calls, website optimization can help you achieve your objectives.
What is the importance of website Optimization?
Website optimization is vital since it aids your visitors in making the most of their time on your site. Every visitor comes to your site wanting to get an answer to a question, solve a problem, or accomplish some sort of activity. When a website is optimized, it is pretty simple for users to complete those tasks. If you have an eCommerce website that sells products, for example, you may optimize your site to boost the number of purchases made by visitors. Conversion rate optimization, which focuses on methodically A/B testing different portions of your website to boost conversion rates, is one way to do this.
Your website becomes more effective for your business when you optimize it. A more successful website can improve revenue for your company by generating new leads while also lowering costs by improving conversion rates on existing SEO campaigns spent by providing more credible information and clarity to visitors who have issues.
Essential Website Optimization Strategies For Search Engines
Mobile-first approach
Since 2018, Google has begun ranking web pages using its mobile-first index. Here's what you need to do if you haven't already optimized your site for lower screen sizes:
Make use of a responsive design, in which images and other elements adjust to the size of the screen.
Make your meta titles shorter, so they are simpler to see on smaller displays.
Long-form information should be avoided.
Pop-ups that restrict visitors from seeing your content should be avoided.
If you want to cloak, don't utilize the mobile version. Make sure that the material that users and search engines see is the same.
The idea is to make your site responsive to all types of devices, including desktops, tablets, and smartphones.
High Page Loads Speed
"No internet is better than slow internet," as the saying goes. All advertisers should be concerned that individuals would rather give up surfing than surf from a slow connection. Slow page speeds are also frowned upon by Google. They place a high value on page speed and penalize pages that take too long to load. Your load time might also influence how much you pay per click in paid search.
File sizes should be reduced and optimized.
Use a suitable hosting service.
Use as few full-sized films or hero photos as possible.
HTTP calls should be minimized.
Browser caching should be enabled.
Use minimum plugins and redirects to avoid overburdening your site with extra stuff.
Great User Experience
For starters, research reveals that following a bad user experience, 88% of users are less inclined to return to your website. More crucially, for every $1 spent on improving the customer experience, you will receive $100 back, equating to a 9,900 percent return on investment.
The first step is to examine your website for user experience issues. Examine user flow, exit pages, heatmaps, and session recordings, for example. To provide the best user experience, make sure your website is:
It's simple to use and navigate.
The content is original and meets the needs of the user.
Attractive and creates a strong emotional bond
For a more intuitive experience, the design and navigation are integrated.
It appears to be trustworthy and credible.
Adds value to the visitor's experience
Optimize Technical SEO
When it comes to SEO, writing amazing content that is based on a good keyword strategy isn't the only aspect to consider. You must consider and optimize the technical features of your site and how they affect your ranking and user experience. Things you should do specifically:
Google Search Console is where you should submit your XML sitemap.
Google Search Console may be used to check the indexing of your website.
Check to determine if your site is mobile-friendly.
If you detect any status code issues, fix them.
Any broken links should be fixed.
Create a backlink strategy.
Remove any content that isn't doing well on your website.
Use title and meta tags, but don't use the same ones twice.
Core Web Vitals
Google plans to rank websites using a combination of Core Web Vitals and its new Page Experience algorithm. This is a Google algorithm that assesses the health of a website, and it was launched in 2020. The ultimate goal is to assess the site's ability to provide a good user experience. "Loading experience, interactivity, and visual stability of page content" are all factors the algorithm will consider. The good news is that tools like PageSpeed Insights, Lighthouse, and Search Console are available to assist you in evaluating your site's fundamental web vitals.
Reduce Overall Bounce Rate
The percentage of users who departed your website without visiting more than one page is known as your bounce rate. A bounce occurs when someone reads your blog without reading another. It's also a bounce if someone looked at your homepage but didn't look at your services. Your bounce rate should be as minimal as possible. The fact that an optimized website has a low bounce rate is self-evident. How do you go about accomplishing this?
Reduce the number of advertisements on your website.
Blog posts should be linked together.
Keep your content up to date and useful by using anchor links throughout your site's content.
Increase the speed of your website.
Add links to related articles or case studies at the bottom of articles or case studies.
In your navigation, experiment with an alternative text.
Final Thoughts
It is not sufficient to simply have a website for your company. You must design and optimize it for search engines, your ideal customers, and other things in mind. To speed up the process, make sure you use the correct tactics. Even if you only achieve in one area, it can significantly influence your bottom line. You can hire a professional SEO company to leverage SEO, CRO, and UX improvements to alter your business if you want to experiment and test over time continuously.