What is Local SEO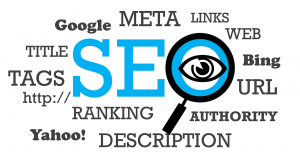 Local SEO is a key marketing strategy for business owners that offer products and services of a local nature. If your clients are local, you should prioritize local SEO above the organic SEO. Local SEO allows a local business to compete for the highest ranking the all local searches in their area of specific keywords related to their products or services.
For instance, if you are an Electrician in a particular area, your focus would be on those living within that environment and not the whole country. Perhaps, there is no benefit when your business in Georgia, CA, appears on the search result of New York. Google has launched a special ranking algorithm for such businesses aside from the international SEO. Therefore, you should divert your attention and focus more on Local SEO.
Local SEO to increases sales
Local SEO can change the face of your business. If you are looking to build a huge active customer base within the community in which your business is located, you need to work on your local SEO. If your business website pops up in the results for other cities, the efforts are practically wasted because these visitors may not convert into actual sales. However, if the traffic is coming from your local community where your business is located, there is a higher chance that it will convert into actual sales.
Local SEO also helps you to increase the popularity of your business within your local community. When your business is optimized for your particular location, you will appear in search results when people from your local community inquire for related keywords. It also helps you to get customer reviews and feedbacks for free and help local prospects to locate you. When ranking your website for Local SEO, you should focus on long-tail keywords because it is easily ranked, unlike precise shorter keywords.
For local SEO to work as expected, Google must understand where your business is located and the nature and extent of the services you render. More so, the local component of your business which is the local or city name must be present in either your domain name, title or in the contents. In fact, you can make the city/local name appear in all of them.
Why Local SEO?
Organic SEO tends to target a larger market, meaning that you will be spending more money on it. If you are a Doctor who operates in Sacramento, there is no need for you to appear in search results of people in Asia, right? All you need is for your website to be visible to people who need your service within your local environment in Sacramento. Targeting a broader audience would mean that you have to spend more money. However, limiting your target to your immediate local environment can save you a lot of dollars while producing the best result.
Who should use Local SEO?
The result you will get from Local SEO is quite similar to that of an organic SEO. If you are not an international company that offers services to every part of the world, Local SEO is what you need. For instance, if you offer SEO services, you may want to reach many audiences as possible. However, for businesses that focus on meeting the needs of their immediate environment, you need to focus more on that location and the environs.
Local SEO Tip: 4 Things You Can Do to Rank Locally
1.     Google My Business listing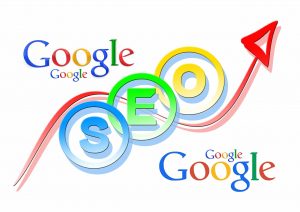 Google My Business (GMB) is a new initiative of Google to help local businesses rank locally. GMB is a requisite to set up a Google map. These features ensure that users locally find and locate your businesses via Google directions. Therefore, Google will not only display your products and services but also give the direction to your office or store.
The key to a successful GMB is to submit complete and accurate information about your business. If any of your information is lacking, then your business's presence on Google can suffer a lot due to lack of relevance.
Here is a guide on how you can verify your Google My Business listing.
Google maps
Google My Business listing is a requisite to getting listed on Google Maps. Of course, appearing on Google Maps means that people in your locality can easily locate your office or store by following simple directions from Google. A complete GMB listing must contain your business's address, business hours, local phone number, and a link to your website. If you are a restaurant, for instance, your business listing can even contain links to your menu. If you accept pre-booking, lodging or appointments, you can also include a link to where customers can make reservations.
2.     Publish Google Posts in your Google My Business profile.
Google launched a new service for their GMB back in June 2017 called Google Posts. This service allows business owners to post updates and information about their business directly in their GMB account. This new post will appear together with your GMB listing on Google search results. It is an effective way to communicate to your audience, customers, and prospects.
Most local business owners are using this service to creatively optimize their business presence on Google. Specifically, some use the Google posts to share the reviews from customers on their Google My Business listing and repost them as Google posts. Another great idea is to use the Google post to promote an event. For instance, if your restaurant is offering a 50% discount on Pizza, you can promote it using the Google Post feature. Although a normal Google post will expire after a period of 7 days, event posts will remain until the end date of your event.
3.     Get on relevant review sites.
The report of the survey conducted by Zendesk shows that the buying decisions of about 90% of the respondents were influenced by online reviews. Likewise, Moz reported that online reviews occupy about 10% of the total Google ranking algorithm. This shows how important online review is to every business.
In order to improve your Local SEO, your business should be listed on:
Angie's List
Foursquare
Google+ Local
TripAdvisor
Urbanspoon
White Pages
Yahoo Local
Yellow Pages
Yelp
Generally, more than 90% of consumers trust customers' reviews. Business owners do not allow bad reviews to stay on their business websites. Instead, they only display the good ones from their happy clients and hide the bad ones. In fact, some business owners manipulate these reviews and praise themselves on their website. This makes customers' reviews on this review websites trusted and reliable.
Customers and clients looking for a particular product to buy or service to hire prefer to read the reviews provided by these third-party review websites. In fact, Google itself trusts and relies on the reviews posted on third-party sites listed above. The fastest way to generate reviews is by sending a custom email to your recent customers, thanking them for the previous purchase/hire and calling on them to drop a review about how they feel about the product/service.
4.     Setup Local Listings
Setting up and posting local listings can also help to expand the online visibility of your business. Apply to common and popular local listings and add your business features, such as coupons, map tags, photos, and videos. These details will help your business to stand out in the search results when relevant keywords are inquired.
Likewise, local listings provide inbound links which help to improve the overall ranking of your business website on search engines. Backlinks play a significant role in how your page will be ranked on search engines. Simply put, backlinks determine a website's authority.
Therefore, when a user searches for a relevant keyword, search engines will display the map and relevant contact information about your business, such as local number and services offered. These details can be obtained from your local business listing or directory.
Google: You can submit your business local listings on Google+, Google Places, and Google Webmaster Tools.
Yahoo Local:  Submit your Local listing for free at http://local.yahoo.com. Also, there is an upgraded premium feature which costs around $9.95/month.
Yelp: Yelp is arguably the largest online city guide consisting of user-generated reviews that is uniquely different from what is provided by other popular search engines.
Local.com: Allows you to set up an entirely new business listing or claim an existing one if you already have any in the local.com database
Hotfrog: A new business listing site that is currently live in the UK, Australia, and several other countries worldwide.
Conclusion
The relevance of Local SEO to local business cannot be overemphasized. If your business covers a small or particular location, there is no use investing in organic SEO when you can easily optimize your business or the immediate people who need your service your local environment. This article attempts to explain why you need Local SEO for your business and 4 easy ways to get started.