What is SEO?
SEO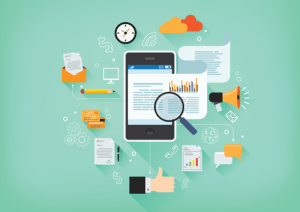 is the acronym for Search Engine Optimization. It refers to the way of structuring and optimizing a website or blog in such a way that it ranks higher on search engines. SEO is important for traffic generation. It is a free way to generate organic traffic to your blog or website. Unlike various Ad campaigns out there, SEO ensures that your website or blog is exposed to your target market. Thus, the traffic generated to your website or blog via SEO is real, genuine, and targeted.
SEO is an essential tool for all businesses. With a well-optimized website or blog, you can be sure of continuous uninterrupted sales with or without ad campaigns. If your business is listed on the front page of Google, for instance, you will be visible to potential buyers when they search for relevant keywords.
As a beginner, there are lots to know when it comes to SEO. However, with just 5 hot tips, you can achieve top Google rankings within the shortest possible time.
Top 5 SEO tips for beginners
As a beginner, there are five major SEO tips you should consider. They are:
Meta tags and descriptions
Social Media score
Website/blog layout and mobile accessibility
Website page speed
Robot txt
1.     Meta tags and descriptions
Meta tags are HTML codes that are inserted into the Head part of a web page, just after the title tag. Perfect Meta tags help to explain the details of your website to the search engines and give directions as to how the website will be ranked. Simply, a Meta tag indicates how a web page should be ranked and what it is to be ranked for.
Collectively referred to as Meta details, this aspect is something you cannot do without as a beginner. The three major SEO features for beginners which include keywords, content, and interlinking fall under this section. As a beginner, you need to manually write and optimize the Meta details of your website or blog for maximum result.
Meta details at the "head section"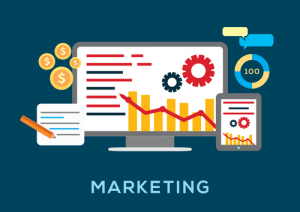 A standard Meta description of this category should contain the following:
<meta name="title" content=" Blog title/name"/>
<meta name="description" content=" Blog description"/>
<meta name="author" content="Name of author/admin/owner" />
<meta name="contact" content="Email or contact of admin" />
<meta name="keywords" content=" list of keywords separated by comma" />
This HTML should be inserted at the head section of your website before the "</head>". If you cannot do this, you may want to hire a professional web developer to assist you.
Meta details for contents
Apart from the head section of a website or blog, you can also add a custom Meta description for each of the contents/pages of your website or blog. Most blog platforms today, such as WordPress, allow you to add custom Meta titles and descriptions to each article on your blog.
Meta parameters
a)     Keywords
Keywords refer to the set of words or phrases that your website is all about. For instance, if you website focuses on insurance, you can have keywords like insurance tips, insurance opportunities, insurance around me, best insurance programs, top insurance plans, etc. Note that the maximum number of keywords is 20 (for the head section). For in-post Meta, you need to include at least one keyword in each post. The keyword density per post should be between 1% and 5%.
b)     Meta titles and descriptions
Meta title refers to the title (name) of the blog or website. Meta description refers to the short overview of the website or blog in less than 250 words. The Meta title and description are those that are shown on Google search results. More so, you can add a custom Meta title and description for each article/page on your website or blog.
c)      Image alts
Images also play a significant role in SEO. A quality, unique, and relevant image does not only make your pages/blog posts readable but also helps in ranking. Add a corresponding image to each page of your website/blog and insert an image alt tag. The alt tag should be the same as the keyword of the page/blog post.
d)     Interlinking
Interlinking is the process of linking one page of your website/blog to another page of the same (internal) or different (exernal) blog. It helps to further engage the reader with similar, useful content while also assisting in blog/website ranking. Use anchor texts to link your website pages together and also to link to other reputable websites for continuous reading. External liking increases your website's reputation while internal linking increases the user's engagement.
e)      Header tags
Another key feature of SEO ranking under Meta properties is head tags. Heading 1 and Heading 2 (H1 and H2 tags) are important parts of Website's Meta. Apart from the fact that it increases readability, it also helps in SEO ranking. Divide your website contents into Headings and ensure each heading is followed by not more than 300 words. Also, let your keyword appear at least once in a header tag (H1 or H2).
The effective way to rank your website/blog is the use of unique Meta tags. The Meta information should be kept unique for all pages. Identify the keyword for all the web pages and set your Meta information correctly. The trick is to keep the keyword as the first word on the Meta title, as the image alt tag, in the Heading tag (H1 or H2), and included in the Meta description.
2.     Social Media score
The role of Social media cannot be overemphasized in SEO. Social media scores show how many people are talking about your blog/website on social media platforms. It gives Google and other search engines a signal of authority and genuineness. A high social media score means that people are talking about your website which is a vital factor in SEO ranking.
There are several social media platforms out there that are great. However, the key as a beginner is to stick to the few popular ones for a start. Facebook, Twitter, Google+, Maps, and Instagram are the 5 most important social media platforms you should prioritize.
Facebook
Facebook is an excellent social media platform with billions of users. Facebook allows you to create a business page and/or community for your website where you frequently converse with your fans. You can share your recent posts, products, and services for your fans on Facebook. From there, you can generate some clicks to your website.
More so, you should add a Facebook share button to your website to allow your website/blog readers share your contents with their friends on Facebook.
Twitter/Instagram/Google+
Just Facebook, Twitter, Instagram and Google+ allow you to create an account and build a huge following. Constantly share your website posts with your followers on Twitter, Google+ and Instagram. Also, add a share button to allow readers to share your posts to these platforms.
Map
Adding a Google map to your website increases the authority and reputation of your website. It tells Google that your website is real and genuine and it gives you an advantage over other websites without a map.
3.     Website/blog layout and mobile accessibility
90% of your visitors will access your website/blog via a mobile device. If your website isn't optimized for mobile layout, it is possible that your website will be excluded from the Google index. Therefore, talk with your web developer and ensure that your website/blog is mobile friendly.
4.     Website pagespeed
Websites that load faster typically have an advantage over the ones that don't. There are free tools online that can help you analyze your website pageepeed and as well as make recommendations on what to do.
Generally, the pagespeed of a website is determined by the images and scripts used in the design. Avoid using heavy images as much as possible and use icons instead. More so, optimize all images before adding them to your website. Furthermore, use the cache tools to optimize your website scripts and move most scripts to the footer of your website/blog.
5.     Robot txt
When a search engine user agent visits your site, what it first look for is the robot.txt file. In the actual sense, robot.txt file gives directives to search engines and guide them through your site. It helps them to decide which pages need to be indexed and which one should be ignored. Therefore, it is a very vital component of your website.
Furthermore, robot.txt tells the search engine bots where your sitemap is. You can choose to disallow one or more of your web pages from being indexed. However, you should be careful not to disallow the robot.txt from indexing your entire site. Contact your webmaster to be sure that your robot.txt file is present and working properly.
Conclusion
Search Engine Optimization is an excellent way to market your website/blog without spending a dime. A well-optimized site will attract thousands of visitors daily from search engines. However, as a beginner, there are some basic tips and tricks you need to get you started. Highlighted above are 5 hot tips to achieve a high Google ranking.