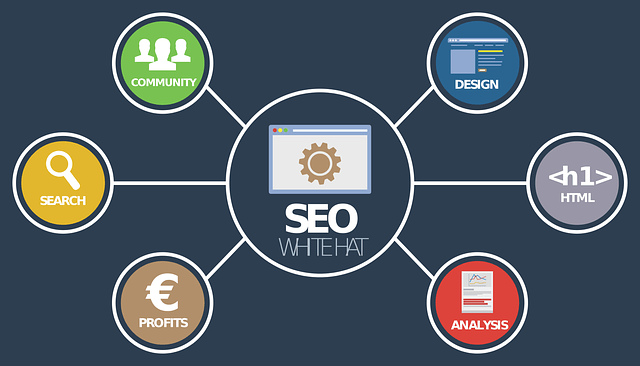 A website is critical to the success of your online business – it's the first thing users will look for, so you have to make sure they can find you easily. Search engine optimization (SEO) is the only way to achieve this.
Ergo it is essential to understand the cause of low ranking, so let's take a look!
GOOGLE HASN'T INDEXED YOUR WEBSITE
This happens to newly-launched WordPress sites since it takes a few weeks for this search engine giant to detect and list you.
Simply search 'site:' and add your domain name after it in the search box. If your website shows up as the first result, Google has indexed it, but if you can't find it, then it may take a few days before you find it using that search query.
META TAGS ARE POORLY OPTIMIZED
Meta tags are website components that allow Google to analyze and rank your content. You have to make sure meta tags are crafted properly:
. Meta description: explains webpage content (up to 160 characters)
. Meta title: another way to keep Google informed about the content
. Image tags: visual elements are also crawled and analyzed, so make sure to mark images adequately.
WEBSITE'S NOT MOBILE-FRIENDLY
Your job is to build a responsive site that functions perfectly across multiple devices. This is best done by using a new, mobile-friendly theme, but it can also be done plugin-wise (WPTouch and JetPack being just two examples).
YOUR CONTENT IS BAD
Content is one thing that really has the power to make or break your online efforts. A typical first-page result on Google contains almost 2,000 words, so today's users want to see, read, or hear in-depth analyses – it covers topics from all angles, giving visitors a thorough explanation of the topic in question.
YOU HAVE NO BACKLINKS
If no one shares or wants to share links that lead back to your website, it probably means you aren't publishing quality content. Google takes it into account and labels your site as irrelevant, so you can't rank much higher in user searches.
YOUR SITE LOADS SLOWLY
visitors typically expect a web page to load in less than three seconds. What you need to do make that possible is test your site's load speed (such as Pingdom). These tests will show you everything you can do to make your site load faster.
YOU DON'T HAVE ANY SOCIAL MEDIA ACTIVITY
Social buzz improves the visibility of pages, so if you don't have business accounts on platforms like Facebook or Instagram, you should start using them right away.
YOU HAVE TOO MANY AFFILIATE LINKS
Websites that focus on affiliate marketing instead of quality content are going to get penalized by Google sooner or later.
TOUGH COMPETITION
Lastly, competition may be too tough for a certain keyword. If that's the case, focus on a less competitive niche by targeting the right audience and finding keywords that won't overlap with the ones used by industry leaders.